PRODUCTION OF WOODEN PALLETS AND CONTAINERS
PRODUCTION OF WOODEN PALLETS
The dynamically developing direction of OJSC Belkovskyi Lesokombinat is the production of wooden pallets. This production is divided into two independent workshops: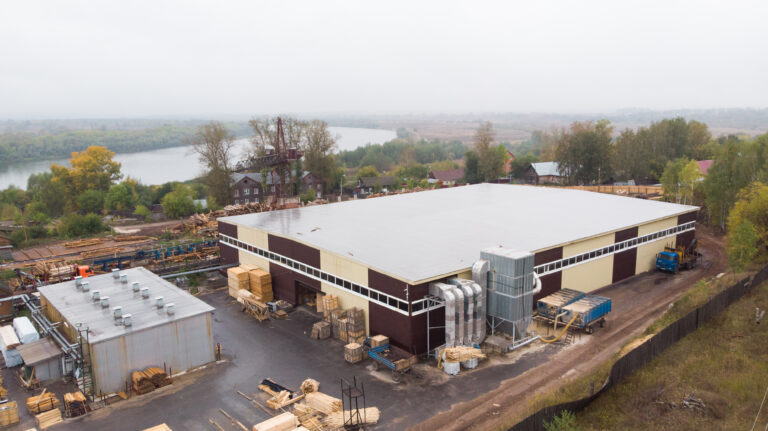 The first shop produces exclusively chamber-dried wooden pallets (humidity not exceeding 22%) and heat-treated 1st and 2nd grades. These pallets are usually used in the food industry or/and for the transportation of goods for export. Here, if necessary and according to customer specification, in accordance with ISPM15 standard, we apply IPPC branding in the form of a spike with our own unique company number, the logo of the Belkovo timber mill and the customer's logo.
This facility has a large heated warehouse space, which makes it possible to store pallets prior to shipment in the correct conditions, according to GOST requirements for the food pallets.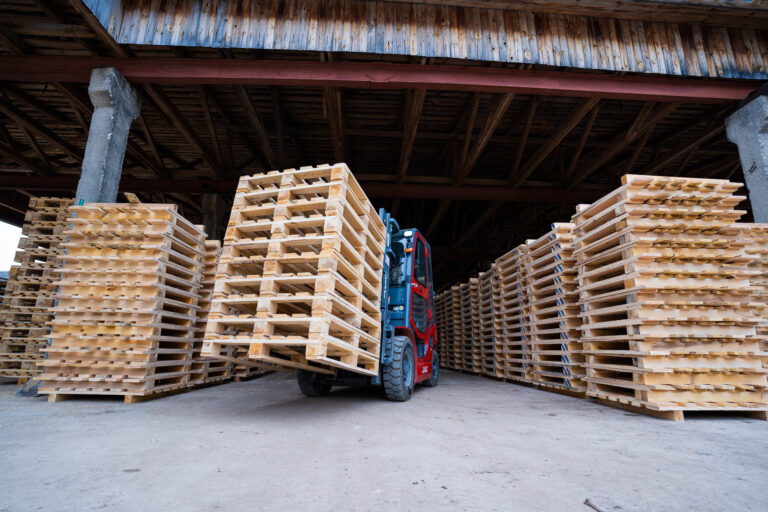 The second production is designed to work with wood of natural humidity, and here we produce pallets from wood 1, 2 and 3 varieties, according to specifications and drawings of the customer.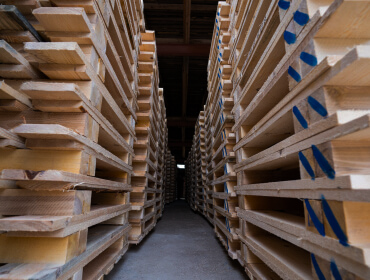 We produce both standard pallets:
– 1200 х 800
– 1200 х 1000 – 1200 x 800 (EPAL/Europallet specifications)
as well as non-standard pallets and wooden fruit and vegetable storage containers according to customer drawings.
– uninterrupted supply due to own lumber production
– any complexity of pallets and wooden containers manufacturing
– own independent kiln dryers
– ISPM15
– disinfection act