Production technologies
A tradition of quality since 1969.
OJSC Belkovskyi Lesokombinat – full production cycle enterprise
The work consists of five main steps: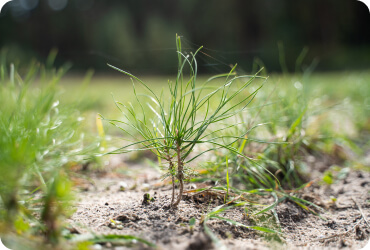 1. PLANTING AND REFORESTATION
For many decades, the Belkovsky woodworking plant has been a responsible lessee of the forest in the Ryazan region. At the moment at the moment the lease area is about 70,000 hectares. Systematic work is carried out to restore the forest by planting seedlings from our own nurseries, taking care of plantings and mature forests, and fire-fighting measures. Now we use wood that was once planted by the grandparents of today's workers.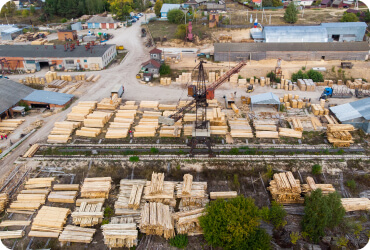 2. FOREST HUNDREDS
100% of our demand for wood raw materials We provide our own timber harvesting. The logging from the leased areas is done in-house with the help of modern computer-controlled logging complexes, which exclude manual labor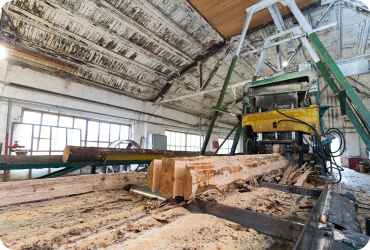 3. SAWING
Processing of sawn timber is based on the sawmill shop, which has modern equipment to ensure the production of export-quality products. We use circular sawmills, allowing to produce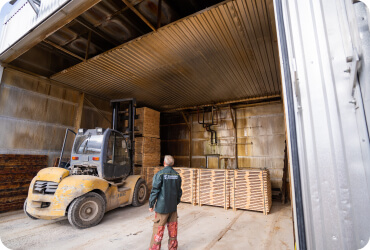 4. DRYING OF LUMBER
In the production of dry sawn timber we We use modern automated drying chambers (made in Italy), certified by the Russian Federal Service for Supervision of Consumer Rights Protection and Human Welfare. Rospotrebnadzor. The production We have 12 drying chambers.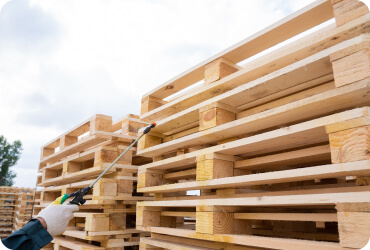 5. TRANSPORTATION AND PROVISION OF CERTIFICATES
The final stage: The lumber for the The final stage: The lumber for the production of furniture boards and boards are delivered to the corresponding production facilities, and the board and beam are packed and delivered. The necessary quarantine and phytosanitary certificates are agreed in advance, according to the buyer's specifications, including for the export of the products.